About Echols County Fire Stations
Statenville Fire Station
Highway 94 E
Statenville, GA 31648
229-559-3872
Echols County Fire Department is made up of three volunteer stations and about twenty-five volunteers who give of their time and talents to serve this community. Volunteers are need and if you are interested in being a part of this motivated group of individuals, please contact the Echols County Administration to schedule a time to come in and complete your application.
The Training Division of Echols Fire Department provides firefighters with continuous operational training on an annual basis. Firefighters receive a variety of general training courses from Valdosta Tech.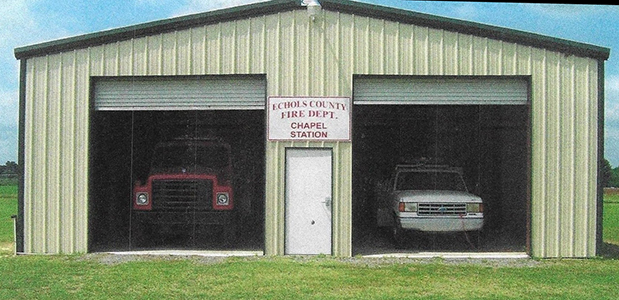 Fire Station #1 (Statenville) Highway 94 East 229-559-3872 firedept@echolscountyqa.com Host site of most weekly meetings. Collocated with training grounds and tower. Central hub for supplies and logistics.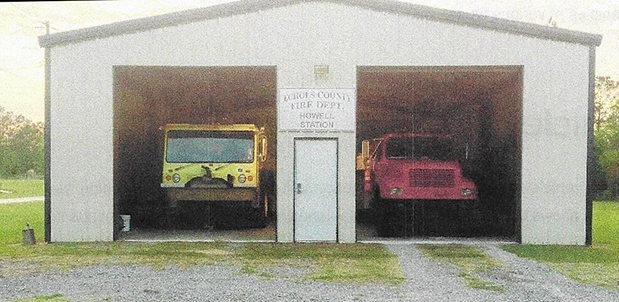 Fire Station #2 (Howell) Highway 135 North
Fire Station #3 (Chapel) J.Frank Culpepper Rd
Echols County Fire Department currently maintains three volunteer stations (Statenville, Howell, and Chapel) to expedite coverage to all areas of the county by housing equipment in different locations. Collectively, the 3 stations house and protect 9 emergency response vehicles of various types.
Future Plans
We have developed a long range plan that helps up to identify areas for new Fire Stations, and a improvement plan to help up upgrade and maintain our fire equipment. The V
Emergency Vehicles
By Georgia law, when an emergency vehicle that is displaying emergency lights and sirens is approaching, you must pull to the right and, if possible, stop. This allows the vehicle adequate clear lanes to safely and quickly continue its response by passing on the left.
Please yield to all emergency response vehicles (fire department, law enforcement, EMS, etc.) so that they can arrive at the emergency quickly and render aid as soon as possible.