Echols County Volunteer Fire Department
We need additional volunteers.
Now more than ever, there is a need for additional firefighters. If you are interested in being a part of this motivated group of individuals, please contact the Echols County Administration or simply stop by the Echols County Commissioner's Office during business hours to complete your application and find out more about the opportunities. Volunteers are paid hourly for training time and are paid into the Georgia State Firefighters Pension Fund at no cost to the individual, if annual training and other requirements are met.
Echols County Fire Department is a 100% volunteer organization. We currently have 7 fully certified firefighters and 2 new recruits. The two newest members will begin their training soon, so this would be a good opportunity for others to join the department. These volunteers are selfless individuals who donate their time and talents to protect friends, neighbors, and all members of this community.
Our firefighters are fully certified to meet state standards far beyond what is required for volunteers. Most are trained to Firefighter 2 standards as a minimum. Many members maintain additional certifications in various types of rescue and extrication as well as instructor credentials.
If you have any questions about the department or how you can become involved, feel free to contact any of our volunteers personally for more information. You can also inquire and send specific questions via email to firedept@echolscountyga.com.
Back row: Nathan Crosby (Statenville), Keith Tomlinson (Statenville), James Weldon (Statenville), Gary Moore (Statenville), Rickey Zeigler (Mayday), Leon Zeigler (Statenville), Rob Davis (Howell), Ronnie Spells (Mayday), Billy Vogenitz (Howell), Jimmy Bennett (Statenville), Jeff Bennett (Statenville)
Front row: Eddie Keller (Mayday), James Cantey (Statenville), Richard Terry (Howell), Wally Rewis (Statenville), Steve Pearson (Howell), Alan Parker (Statenville), James Bass (Statenville)
Not pictured: Mike Powers (Statenville), Kelly Hudson (Statenville), Duane Smith (Statenville), Jerome Lucas (Statenville), Mary Lois Parker (Howell)
New Certified Firefighters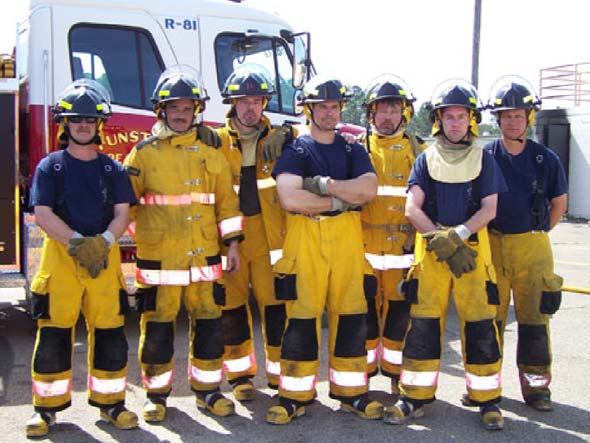 (Unordered): Jimmy Bennett, Jeff Bennett, Rob Davis, Allen Parker, Steve Pearson, Richard Terry, Billy Vogenitz – PDF